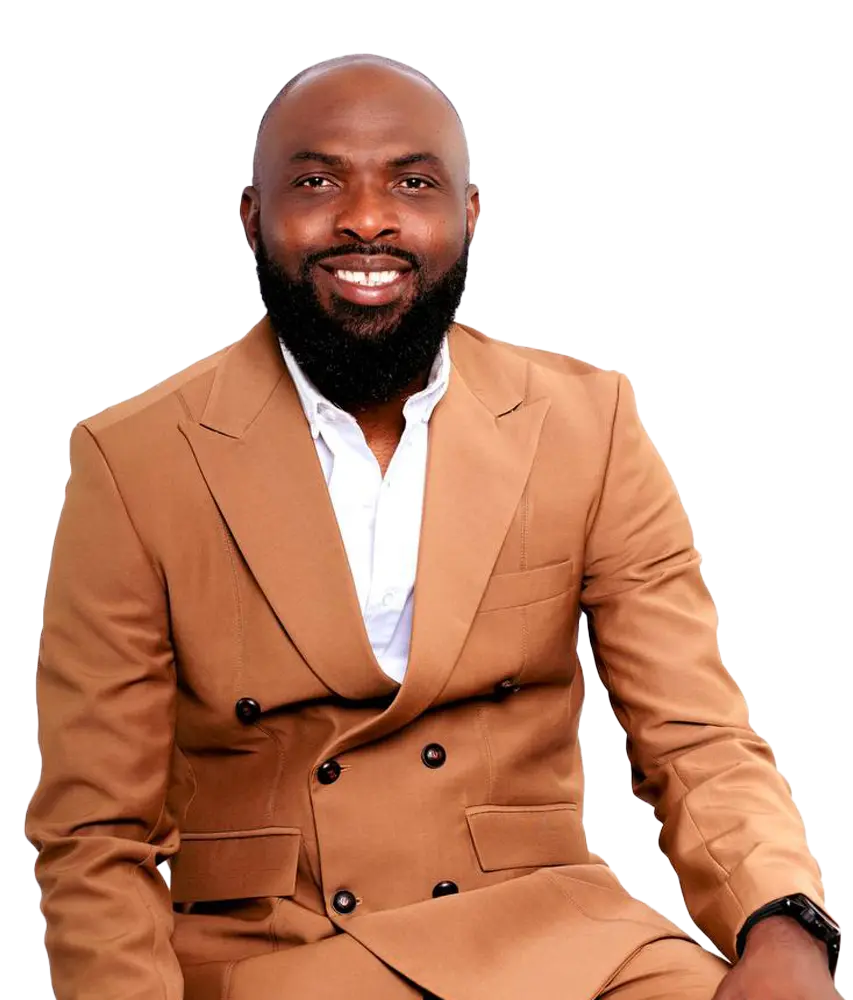 is a Prophetic -intercessor apostle  called to raise warriors to demonstrate God's glory. He brings transformation, deliverance and kingdom influence . Apostle Davidson is the founder of "Prayer Fire Global" along with wife Sarah igniting men and women in intimacy, intercession and interception with global centres. He is married with two children. His heart is to see believers walk in their kingdom identity and authority in Jesus Christ. 
Davidson Utsaghan started the 'Prayer fire Altar' in 2017 as a virtual prayer ministry. It has since grown to reach thousands online through prayer, intercessions, mentoring, and training. He is an Apostle living life sharing the gospel of the Kingdom of God. He is a leader and pioneer equipping and educating God's people in their identity and authority. 
Apostle Davisdon's passion is to see the kingdom of God come to the earth and in the lives of people. An assignment Coach helping pioneers align to their kingdom assignment through teachings and mentorship programs. Author of Arise to Prayer, Gate – The seat of decision & Warfare,  Prayers that provoke God's hand, and more available on Amazon.